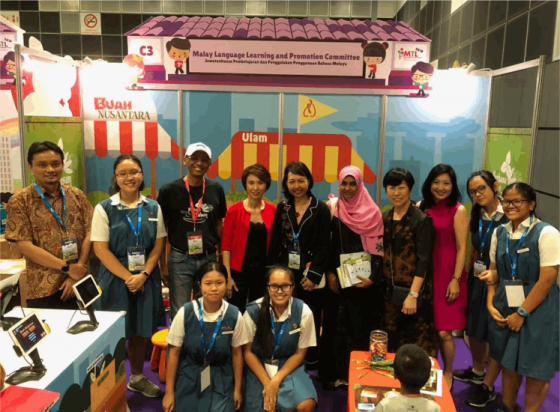 Mother Tongue Language Symposium 2018
18 Aug 2018
Suntec Singapore Level 4 Hall 405 & 406
Signature or Flagship Programme Fund
Dates : Tarikh
18 Aug 2018
Target Audience : Golongan Sasaran
Public
Guest of Honour :
Minister for Education, Mr Ong Ye Kung
Details of Organisation Butiran Pertubuhan
Company phone Number :
68796615
Details of Contact Person Perincian Pemohon
Email Address : Alamat E-mel
MOE_MLLPC_Secretariat@moe.gov.sg
Objectives of Programme Matlamat Program
Programme objectives Matlamat Program
Recognise and showcase efforts, increase public awareness of MTL learning, provide platform for educators and parents to interact.
Synopsis Sinopsis
The highlight of MLLPC's booth is the Perkasa Warisan Camp 2018, a collaborative effort between MLLPC, People's Association (PA), Malay Activity Executive Committees (MESRA) and the Arif Budiman Malay Language Teacher Workgroup as well as NParks. Perkasa Warisan is an en-masse programme that makes explicit the language and cultural components vis-à-vis the ML curriculum. Through activities and workshops on Malay gastronomy, pupils deepen their knowledge of the Malay language and cultural heritage.