Upcoming Events Acara akan Datang
Signature or Flagship Programme Fund
AGAB 2019 is jointly organised by the Malay Language Council, Singapore (MLCS), the Malay Language Teachers' Association (PGBM), Berita Harian (BH) and the Malay Language Learning and Promotion Committee (MLLPC).
25 Feb 2019
09 Nov 2019
MLLPC
View detail Lihat Perincian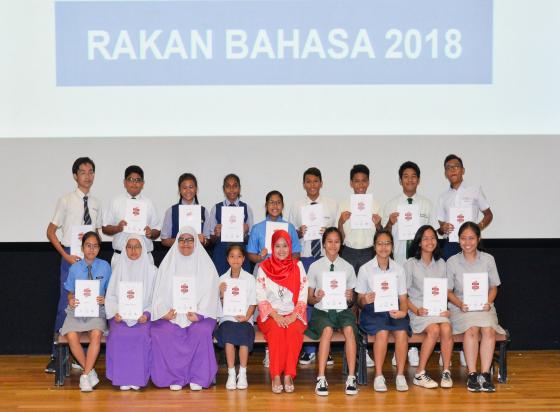 Signature or Flagship Programme Fund
Pencalonan Rakan Bahasa 2019 telahpun bermula. Guru-guru digalakkan untuk mencalonkan 2 pelajar teladan sebagai wakil-wakil sekolah dan menjadi Rakan Bahasa 2019.
22 Feb 2019
06 Mar 2019
Majlis Bahasa Melayu Singapura
View detail Lihat Perincian